"Wine needs participation; but a great requires your trust and affection.". Luigi Veronelli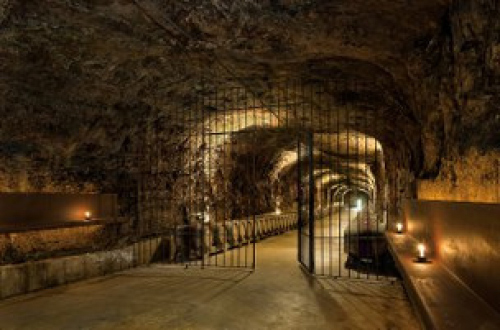 THE GUIDA ORO I VINI DI VERONELLI
IS THE BEST GUIDE TO ITALIAN WINES.
The heir to the historic catalogues Luigi Veronelli began publishing in 1961, year after year it closely follows the evolution of Italian wines with passion and competence. Every year since 1997, the Seminario has published its Guida Oro I Vini di Veronelli (or Gold Guide to Wines), the cornerstone of Veronelli editorial production, of which since 2009 it is also publisher.
There are some 2,000 wineries in the guide, in order first by Regione from north to south, and then by municipality. The Guida Oro I Vini di Veronelli is the guide with the greatest amount of technical information about wineries and their wines.
Each winery is listed with its address, telephone number, fax number, email address and website, and includes the name of the owner or manager, the oenologist and agronomist, vineyard hectarage and the cultivation methods used (conventional, organic, bio-dynamic).
It also contains information about other products the estate might produce (extra-virgin olive oil, spirits, jams, cheese and cured meats), if they offer hospitality and if so for how many people. Most of the wineries are introduced by a brief outline describing the history and current aspects of its production and philosophy.
More than 14,000 wines are described with mention of the cru, altitude (steel/cement, barriques, barrels, amphorae), recommended vintages, the number of bottles produced and an indication of their cost.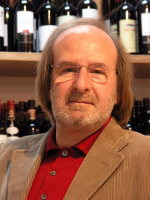 Gigi Brozzoni
The Director of the Seminario Permanente Luigi Veronelli and the magazine Il Consenso from 1989 to 2013, he organises and conducts technical-scientific conferences and holds courses to train wine professionals and enthusiasts in sensorial analysis. He writes about wine and describes them with heartfelt authority and singular passion.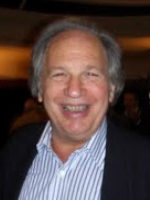 Daniel Thomases
Born in Stratford, Connecticut, he got a degree in Literature from Harvard and lives in Florence where he is a wine-writer for various Italian publications, as well as the editor of the Italian section in the Pocket Wine Book by Hugh Johnson (Great Britain).